Forward Motion Philosophy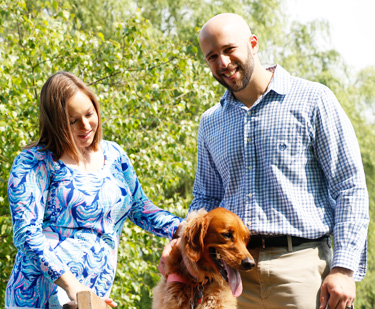 Recently established by Dr. Daniel Eichner, Forward Motion Chiropractic and Wellness was founded upon firm belief in natural healing and integrative wellness. Since our beginning, we have been dedicated to identifying and correcting interferences within the human body. Today, we remain committed to facilitating health in York PA and surrounding areas.
Are you ready for utmost health? Our practice invites you to become a part of a chiropractic community that has your best interest at heart.
A Holistic Practice
We believe that the most significant results are attained through a multifaceted approach to health care. For this reason, our practice proudly offers a wide array of services to best serve each patient. While we are known for chiropractic adjustments, we also provide our community with exercise advice, nutritional guidance, RockTape services, and myofascial trigger point therapy to ensure lasting care.
Our Community
Forward Motion Chiropractic and Wellness welcomes patients both young and old. Whether you are experiencing moderate pain or suffering from a chronic illness, we are here to listen to your concerns and help you restore your health. No matter your age, condition, or prior chiropractic experience – we are ready and willing to get to know you and help you take the necessary steps to become a happier, healthier you!
MEET DR. EICHNER »
Shared Success
Dr. Eichner has seen firsthand the benefits of quality chiropractic care. Of the impact he has witnessed, he will never forget his time working with a weightlifter who suddenly lost his ability to turn a door knob. After careful evaluation and one, specific adjustment, Dr. Eichner was overjoyed to see him experience complete relief.
With us, your success is our success. We want nothing more than to leave you feeling better than when you first arrived. Join our practice and feel better today! Contact our practice for more information about what we may be able to do for you.
---
About Forward Motion Chiropractic and Wellness | (717) 900 4472