Meet Dr. Daniel Eichner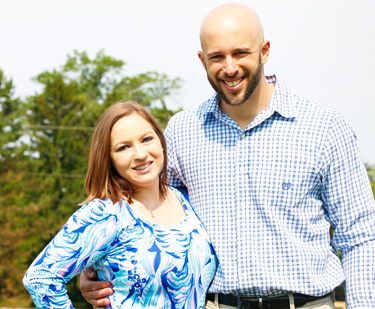 New Jersey Native Dr. Daniel Eichner realized his passion for chiropractic care while working as an athletic trainer. Dedicated to the world of health sciences, he was eager to learn more about natural health care, including new ways in which he might be able to positively impact the lives of others. After shadowing a local chiropractor, Dr. Eichner was convinced of his next step – he, too, would become a chiropractor.
Today, Dr. Eichner's love for chiropractic care continues to grow and evolve. He is not only the proud owner of Forward Motion Chiropractic and Wellness, but he also works as the only in-house chiropractor for Pepsi and Frito Lay. If you are looking for a trusted chiropractor to guide you to health – you have come to the right place!
Academic Career
Shortly after making the decision to alter his career path, Dr. Eichner enrolled as a student of New York Chiropractic College. There, he added to his existing degree in athletic training and became an official Doctor of Chiropractic. While in school, Dr. Eichner worked with many prestigious professors who helped pave the way for his success as a chiropractor.
Additional Accreditations
Dr. Eichner believes in a multifaceted approach to health care. Following chiropractic college, he went on to receive additional certifications in nutrition, RockTape, and myofascial release to better serve his future patient community. Dr. Eichner has also had the opportunity to work with several professional sports teams. These teams include the Philadelphia Soul and the Philadelphia Revolution.
CHIROPRACTIC CARE »
A Traveling Man
Outside the practice, Dr. Eichner enjoys spending time with his family, including his wife and four-year-old golden retriever. In addition to family time, you can find him playing baseball or traveling the national map. Upon deciding where to relocate to open Forward Motion Chiropractic and Wellness, Dr. Eichner and his wife traveled to over 30 different cities in a matter of three days.
---
Chiropractor York PA | (717) 900 4472