Sarah Tolley – Massage Therapy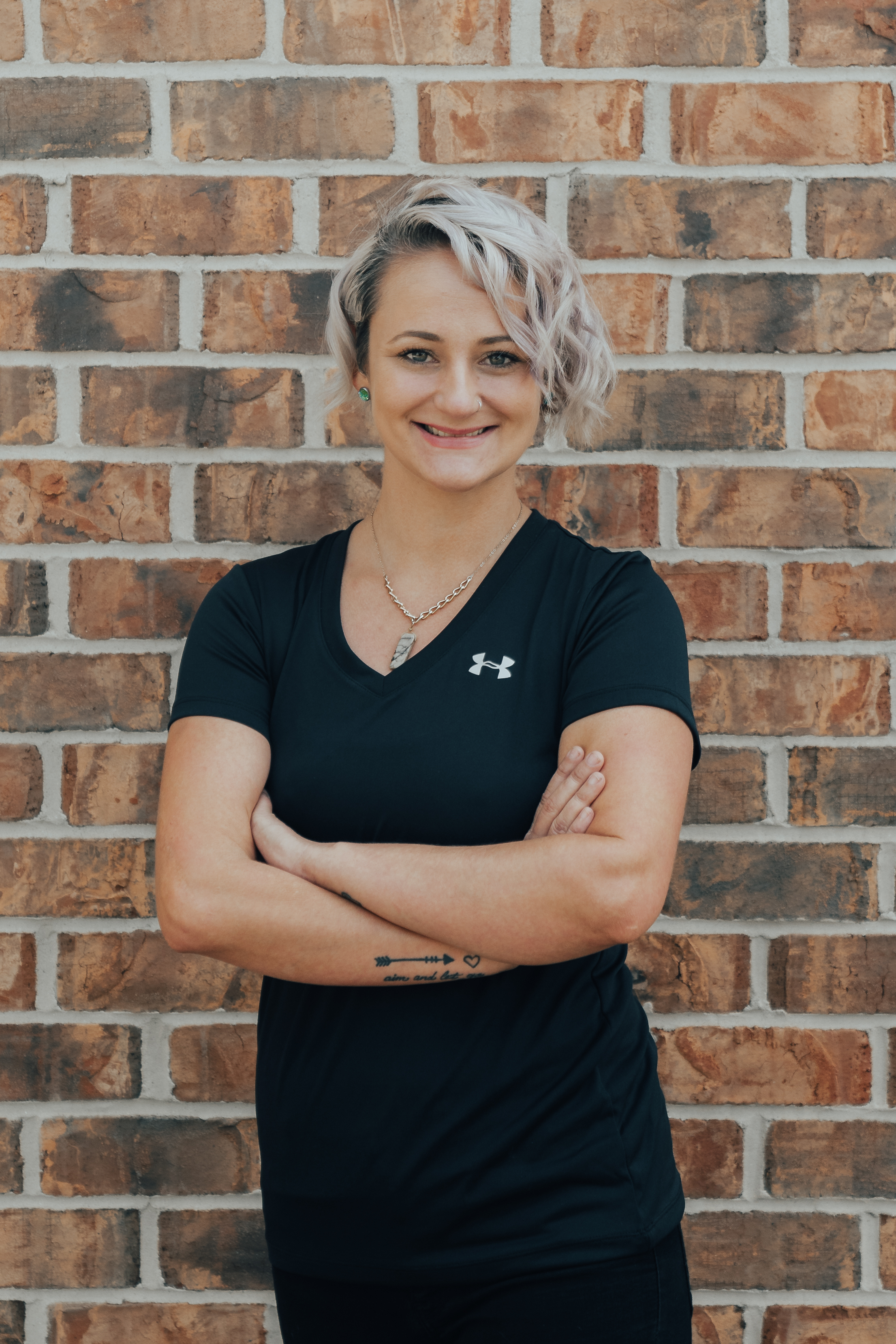 Sarah Tolley was born and raised in Tacoma, Washington- and Recently moved it Pennsylvania in October 2018. She attended and graduated the Salon Professional Academy for cosmetology in 2012. She then decided to further her education and went back to school to become a massage therapist. She graduated from Everest University in September 2018.
She loves deep tissue, and pin pointing problem areas to provide ultimate relief for clients, as well as relaxing and pampering massages. She has been trained in deep tissue, sports massage, Swedish massage, pregnancy massage, aromatherapy, and infant massage. She keeps up on current knowledge and education in the massage industry, and loves helping clients reach their goals.
Why I am passionate about my work?
As a massage therapist, I often get comments that people couldn't do my job- because of things like body hair, sweat, fat, whatever. I typically just reply, "I don't notice that stuff. I don't see it." And they look at me weird and I go on about my day. So- let me explain. On my table, I see a construction worker who has been abusing his body for decades. I see a car crash victim with chronic pain. I see an overwhelmed mom who just needs a break. I see a new widow- who needed that bit of relaxation to allow herself to emotionally release, and begin to grieve. I see a pregnant woman, literally growing life inside her, I see an abuse survivor learning how to accept positive touch. You see- every single body has a story. A history. And every single one needs healed, physically or emotionally, or both. I don't see stretch marks, hair, or cellulite. I don't notice who shaved their legs and who didn't. I see people. People who are trusting in me to make their lives better- even just for a little while.
Sarah was very welcoming and professional. The environment was calm, clean, and relaxing. The Deep Tissue Massage she gave was unlike any other massage I've received elsewhere. She mapped out my knots and worked them out WITHOUT causing pain. Best part was I was not sore next day, highly recommend!
-Pamela R
What an amazing experience! I was suffering from tight muscles in my mid-low back and with only the 30 minute deep tissue massage it was practically gone. Since I religiously lift weights and remain very active throughout my day it is super important for me to have every muscle/joint working at its best ability. If a team is only as strong as its weakest

link than your body is the same. So I prioritize recovery/prevention measures when it comes to any aspect of my team(body). Sarah understands that and is the best massage therapist I could ask for in my corner! Sarah is also super knowledgeable about her practice and is more than willing to answer questions whilst ironing out the kinks in your body. This was my first massage ever and I now am scheduling them as frequently as possible! 
-Garrett C.
Sarah is so talented and knowledgeable at her craft.As a fitness instructor & athlete, my body needs to feel its best. She knows my problem areas & how to help them heal. Her deep tissue massage have helped me so much & I am so grateful I found her.
-Marissa

I've been going to Forward Motion once a month to receive a Deep Tissue Massage from Sarah. I usually go to her to focus on my lower back pain, which I had since I was younger. After receiving my first massage, I made the decision to start going often. I've been to other massage therapists and she's definetly the best around. She's welcoming, makes you feel comfortable, and plays good calming music on Alexa.
-Brandon
BOOK A MASSAGE THERAPY APPOINTMENT

---
Massage Therapist York PA | (717) 900 4472